About me
I was born and brought up in India and currently living in USA with a wife and two children.
I have a bachelors degree from IIT, Madras and a masters degree from Rice University, Houston and live in greater Boston where I work as a firmware manager at a top semiconductor firm.
I received "Sanskrita Bhasha Kovida" and "Sanskrita Bhasha Visharada" diplomas equivalent to BA degree in Sanskrit, at an age of 11. I also received "Rashtrabhasha Praveena" diploma equivalent to BA degree in Hindi, at an age of 12.
I combine my Sanskrit knowledge with scientific temper to conduct fresh research into the teachings of rishis.
Personal Life
I got married in August 1993 to my wife Padmaja Bandaru. She is a Computer Science teacher at a charter school in greater Boston. She has a bachelors degree in engineering. She is active in state and national Computer Science Teachers Association activities. She is a good organizer and organizes our saamoohika (mass) Satya Narayana poojas.
My daughter Sriharini was born in February 1996. She did BS with a double major in Computer Science and Linguistics at Carnegie Mellon University and works at Microsoft in Seattle. Her hobbies include Carnatic music (south Indian classical music) and Kuchipudi dance. A few Carnatic and western pop songs sung by her can be heard/viewed here.
My son Sriharish was born in August 1998. He did BS with a major in Computer Science and a minor in Philosophy at Rutgers University. His hobbies include computer programming, music, basketball and football. He likes to compose music. You can listen to an album composed by him (and sung by a friend).
He was also briefly interested in film making. "The Chase", a 2-minute short film made by his team, can be viewed on youtube.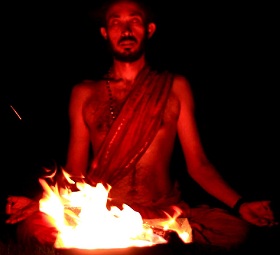 There is a small story behind the name of my son. My wife wanted to give him the name of Lord Hanuman (a Hindu deity - Monkey God). My Jyotish guru suggested naming him after Lord Vishnu (another Hindu deity). My father wanted to name him after Lord Narasimha (the Lion-Man God). I wanted to name him after Lord Hayagreeva (Horse-headed God of knowledge).
My father suggested a name which satisfies all the requirements! The word "hari" means monkey, lion, horse and Lord Vishnu and "Sriharish" can be interpreted to mean all the four suggested names!
Spirituality Interest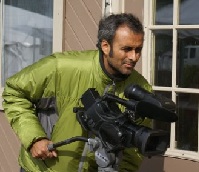 One of my interests is to enable anybody interested in spiritual progress to do rituals such as homa (fire ritual), pitri tarpana (oblations to ancestors) and Satya Narayana vratam by themselves. There are a lot of free resources, such as manuals, audio and video, on this website. Thousands of people are doing a daily or weekly homa by themselves around the world now, using those resources.
Though I am a Vedantin (philosopher) inherently and emphasize internal transformation over external things, I recongize the usefulness of some external rituals in facilitating internal transformation and particularly the efficacy of Fire. Apart from the traditional ritual of homa, I also teach Fire Yoga, a religion agnostic method to worship God through Fire.
My spiritual guru is Dr Manish Pandit from Pune (living in UK now - single picture on right). His guru was Sri Nakhate Maharaj from Pune (right bottom in the big picture). His guru was Yogiraj Sri Vamanrao Dattatreya Gulavani Maharaj (left bottom). His two gurus were Paramahamsa Parivrajakacharya Sri Vasudevananda Saraswati, famously known in Maharashtra as Sri Tembe Swami (top left in the picture), and Paramahamsa Parivrajakacharya Sri Loknath Tirth Swami Maharaj (top right in the picture).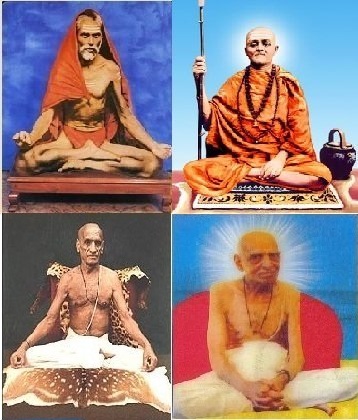 Astrology Pursuit
I have been passionately conducting researches in India's Vedic astrology since 1993. My father Sri Pingali Venkata Subrahmanyachalapathi Rao is a brilliant astrologer. I learnt astrology from him. I learnt the basics when very young, but I always had doubts about astrology's worth. Several things did not make any sense to me. Sometimes I would be impressed with astrology and sometimes I would think it was just a superstition. I vacillated from admiring and believing in astrology to doubting the very basics of the subject.
From second half of 1993, I pursued astrology in depth and I have studied and researched many classic and modern works and schools of thought. Apart from Dr B.V. Raman's books, guidance from Pt Sanjay Rath of Sri Jagannath Center helped my progress in particular.
I am not yet satisfied that we have understood the words of rishis correctly, even in some key fundamental issues, and my research continues. Even as I continue research, I continually keep sharing the little I know.
I wrote a textbook and many articles in "Astrological Magazine of India", "Jyotish Digest", "Express StarTeller" and "Modern Astrology" magazines. I wrote a lot of research articles on internet discussion groups. I teach free weekly Jyotish classes near Boston.
Astrologers among you may be interested in my birthdata. I was born in Machilipatnam, AP, India (81 E 08, 16 N 10) on 1970 April 4 at 5:50:40 pm (IST: 5 1/2 hrs ahead of GMT). Originally recorded birthtime was 5:50 pm and I rectified it by 40 seconds. This data should be enough for astrologers among you to figure out why I became an astrologer.